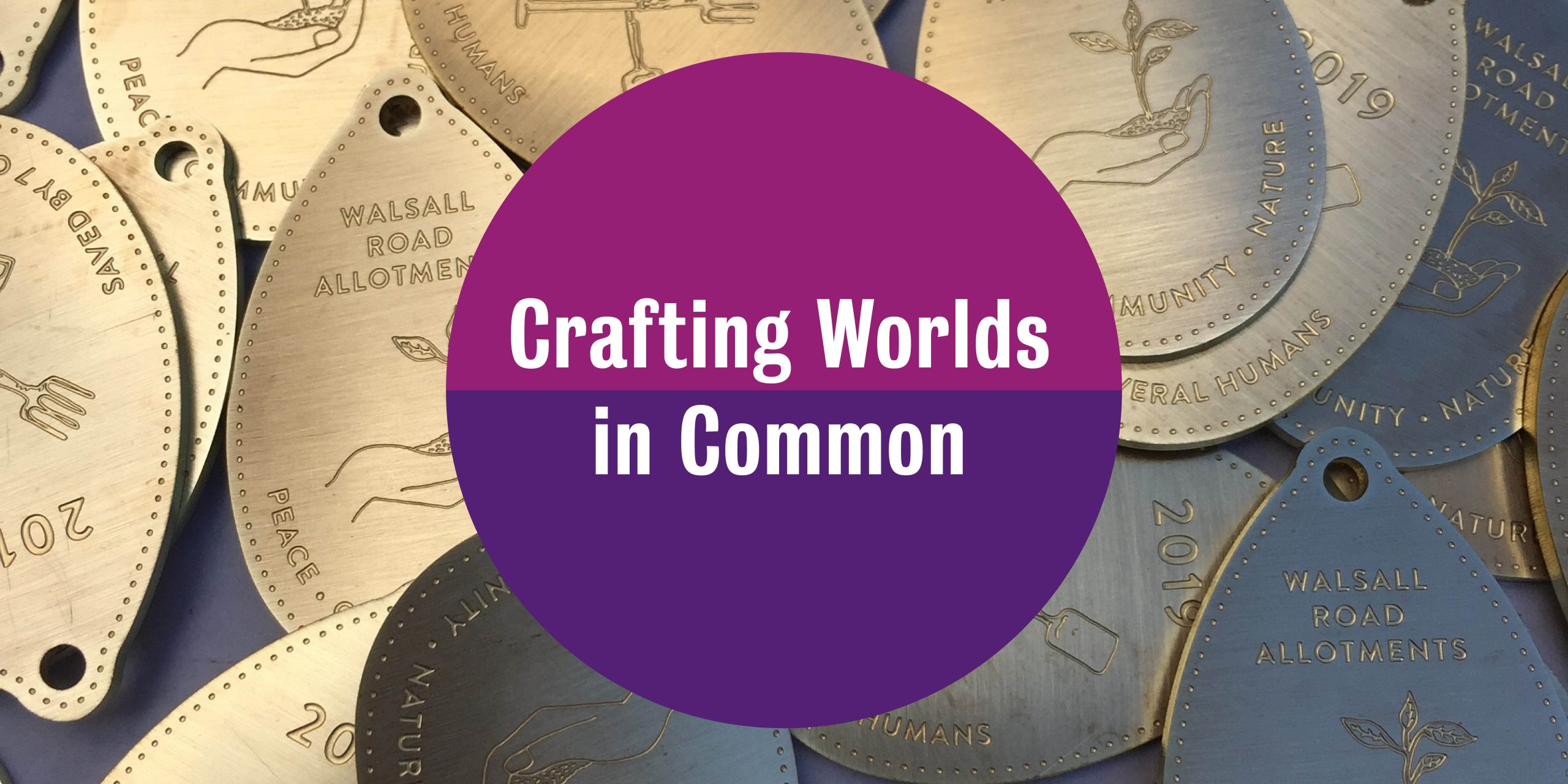 31 Jan

Crafting Worlds in Common symposium recordings

On 21 June 2021 we held the Crafting Worlds in Common symposium. The symposium marked the outcome of our two-year collaborative network and explored three key questions:
How might we create worlds in common?
How can we share resources, ideas and knowledge?
How we might foster a more collective relationship with the places where we live?
The keynote by Professor Peter Linebaugh was followed by four panel discussions involving members of the network, plus an invited presentation by Torange Khonsari.
Watch recordings of the symposium below; for further details, see the blog post that announced the symposium.
Keynote address by Professor Peter Linebaugh
Craft and Commoning the Earth Again: A Keynote Professor Peter Linebaugh, followed by Q&A
Panel one of four - Searching for the commons
Featuring Justine Boussard, Patrick Bresnihan, Leila Dawney and Deirdre Nelson, chaired by Amy Twigger Holroyd.
Panel two of four - Commoning in an individualised world
Featuring Ben Coode-Adams, Justin Marshall, Dimitris Papadopoulos and Giuseppe Salvia, chaired by Patrick Bresnihan.
Panel three of four - Creating commons
Featuring Lise Bjørne Linnert, Jeremy Kidwell, Rosina Santana Castellón and Amy Twigger Holroyd.
Invited presentation by Torange Khonsari
Materiality of Commons: Torange Khonsari
Panel four of four - Common futures
Featuring Alinah Azadeh, Deirdre Figueiredo and Torange Khonsari, chaired by Leila Dawney.
Virtual Tour of the 'We Are Commoners' Exhibition
Virtual tour led by Deirdre Figueiredo and Emma Daker of Craftspace.